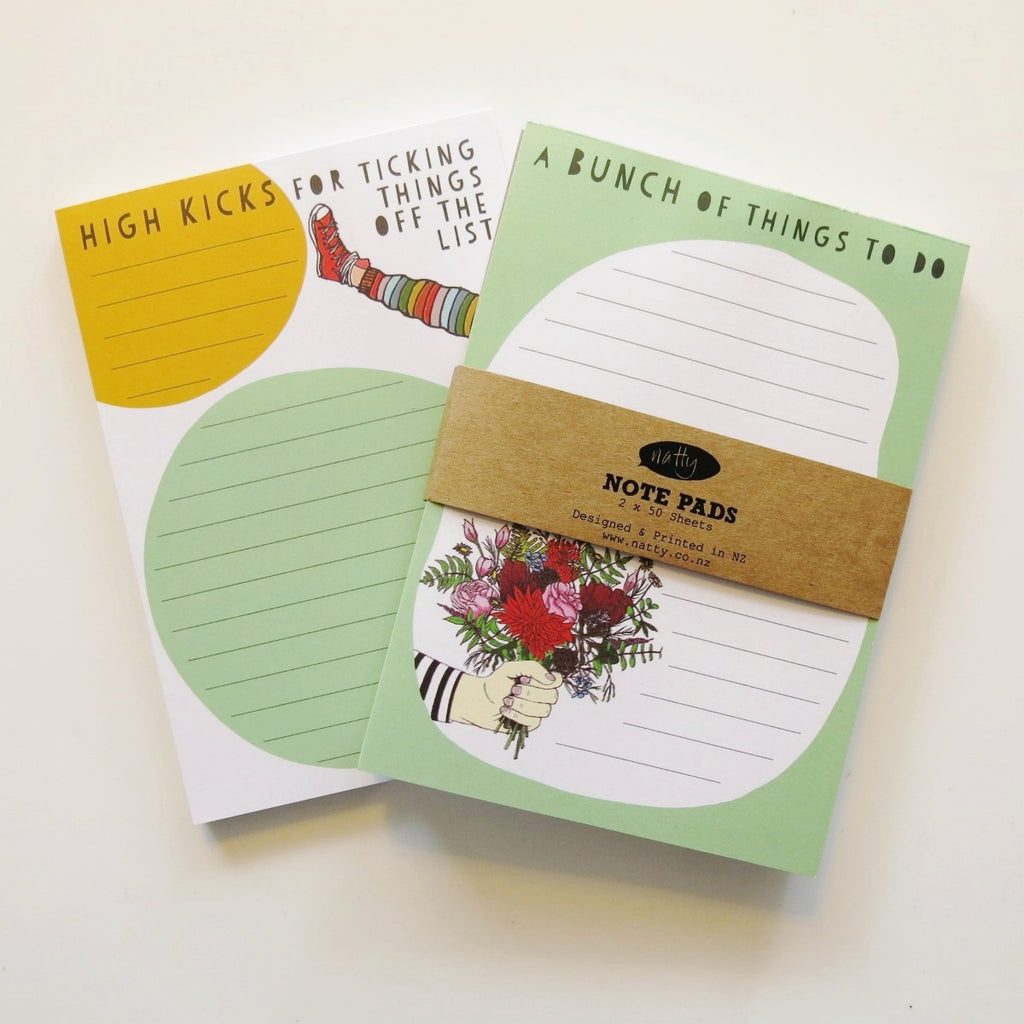 Note pad 2 pack - Flowers and High kicks
Two A6 size Note pads, decorated with our Natty art work. So useful for those that need written reminders and who like ticking things off a list. Each pad had 50 sheets.
"A Bunch of Things to do" and "High Kicks for ticking things off the list"