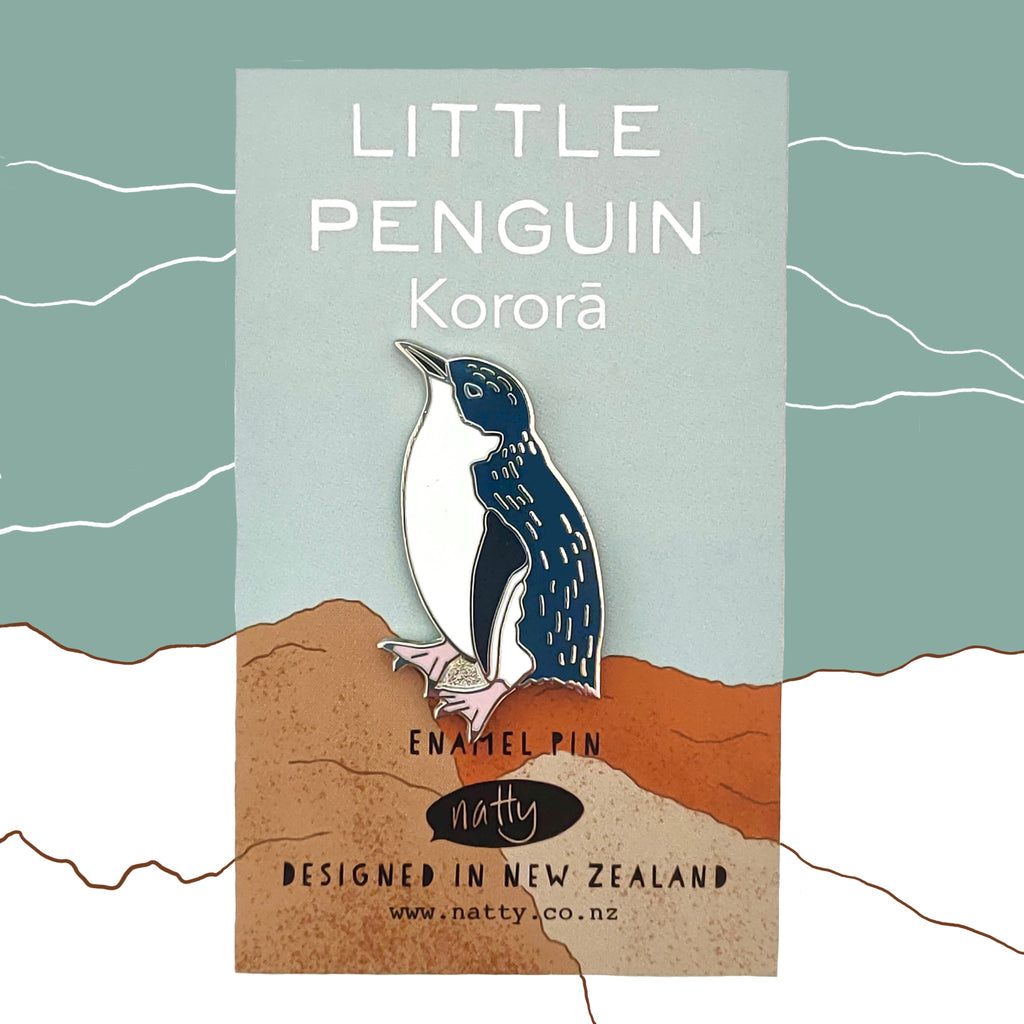 Kororā / Little Penguin Enamel Pin
The Kororā / Little Penguin the world's smallest penguin in a Hard Enamel pin designed by us.
They are native to NZ and stand approximately 25cm tall. While numbers are stable in protected areas, they are declining in unprotected areas and are at risk from dogs and humans as well as cats, ferrets and stoats.
The pin is approximately 3.5cm  high and packaged on a illustrated backing card with a rubber back fixing.